Executive Bios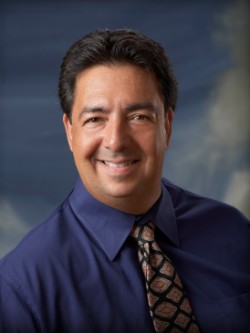 P. Steve Calabria
CEO and President
Steve holds a Bachelor's Degree in Electronic Engineering from the College of New Jersey (formerly TSC) where he launched his career as an Electronic Engineer as he became one o the industry's first electronic component "brokers." Indeed, Steve helped organize the first Trenton Computer Festival and Flee Market, held in 1976, today considered the birthplace of the Independent Distribution of Electronic Components industry.
Steve has worked at an Engineering and Engineering Management level in all major sectors of the electronics manufacturing industry. He has worked for Original Component Manufactures (OCMs), Original Equipment Manufacturers (OEMs), Electronic Contract Manufacturers, and Distributors of Electronic Components. While in the workforce, Steve specialized in Component Engineering and gained experience in both commercial and military sectors as a Senior Component Engineer and Quality Assurance Manager.
In 1984 Steve founded PC Components, as the purchasing division of PC Enterprises, another company Steve founded an served as President. PC Enterprises was an IBM partner who is remembered as a world-class manufacturer of upgrades for IBM PCjr and PS/2 computers. PC Enterprises under Steve's leadership, also developed a line of upgrades for Tandy 1000 computers distributed worldwide in Radio Shack stores.
Steve remains actively involved in electronic component distribution as the current CEO of PC Components. The IDEA is a not-for-profit trade association for the Electronic Components Industry. It is an industry leading resource for relevant information regarding quality standards, training and certification programs, and the advancement of industry ethics and integrity.
IDEA establishes processes, guidelines, and procedures for determining whether electronic components are genuine, refurbished, or counterfeit and is sited by NASA in AS5553. IDEA membership is restricted to top global electronic component distributors who can demonstrate they meet IDEA's stringent membership requirements.
Steve is now serving his sixth consecutive 3-year term as an elected Board of Trusties member. Steve also served two terms as president of IDEA. When you consider the fact that these are elected positions, and he has now been elected eight times by a group of peers who are all competitors, it is clear that Steve is a highly respected member of the Independent Distribution industry.
Under Steve's leadership as President of the IDEA, the association released IDEA-STD-1010B, the industry's first standard for detecting counterfeit and substandard components, the first Professional Inspector Certification Program IDEA-ICE-3000B, and the first auditable Quality Management System IDEA-QMS-9090 for the electronic distribution industry. Steve had ultimate responsibility for all three of these projects which today have gained widespread industry and government acceptance. Also under Steve's administration, he worked to expanding IDEAs membership requirements to include objective discriminators to establish qualifications for IDEA membership. As a result, all IDEA members today meet the rigorous requirements of IDEA-QMS-9090 which includes requirements that members be ISO 9000 certified by an accredited organization, ANSI S20.20 ESD Certified, maintain business insurance, utilize IDEA-STD-1010, and have at least one certified inspector at each shipping location.
Steve's work was acknowledged by NASA when he was invited to speak with other industry experts at the NASA-sponsored CALCE conference, held at the University of Maryland. During this conference, Steve made a 45 minute presentation to NASA prime contractors and also appeared on-stage as part of an industry-expert panel to discuss industry problems. He was accompanied by six other industry experts and was seated directly alongside Brian Hughitt, NASA's Manager of Quality Assurance. Also participating was Bill Palladino (Arrow Electronics) and Lonnie Hirsch (Intel).
Steve's work to detect counterfeit and substandard electronic components has today received widespread industry and government acceptance, and has been used by NASA's Jet Propulsion Laboratory to train NASA inspectors how to determine the acceptability of electronic components.

Today Steve remains active as the CEO of PC Components and a Senior Board Member of the IDEA.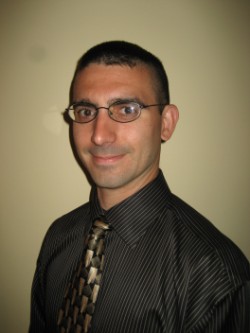 Joseph P. Calabria Sr.
Director of Administration
Joseph Calabria holds an Associate's Degree from Brookdale Community College in Electronics Engineering Technology and a Bachelor's Degree in Environmental Studies from the Richard Stockton College of New Jersey.  Joseph's career in the electronics industry began in 1994 while working for PC Enterprises, an original equipment manufacturer (OEM) of computer upgrades.  In 1997 he was promoted to Production Manager and was responsible for in-house assembly, inspection, and quality control testing of 74 products produced by the company. Joseph managed relations with the company's EMS providers and developed methods to monitor performance and improve both quality and product reliability. Six years later in 2003, he transferred to PC Components as a Sales Representative and subsequently Sales Manager who was also responsible for training new employees. Joseph moved to the management side of the business in 2007 and now focuses on developing methods and systems that allow PCC to raise the bar of expectations within Independent Distribution. 
Joseph completed the IDEA Inspection Workshop in 2008 and feels "This is the direction all reputable Independent Distribution companies must follow."
James Bozarth
Director of Operations
James joined PC Components in 2004 and is responsible for operations and logistics within the organization. His role in the company focuses on developing procedures and methods that allow PC Components to maximize efficiency while exceeding industry standards for quality, delivery, and customer service.
"My goal as Director of Operations at PC Components is to continually improve overall efficiency without compromising the quality and dependability our customers have come to expect. It is my belief that such diligence to process improvement will allow PC Components to set the standard for Independent Distribution. "
In 2008 James completed the IDEA Inspection Workshop and incorporated the inspection methods into PC Components' already robust quality examination process.
James holds a Bachelors Degree in corporate accounting from the Richard Stockton College of New Jersey.