Welcome Customers of
London Networks!!!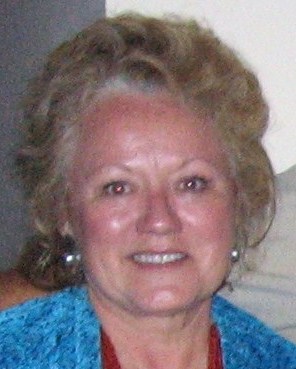 It has been a sad couple of months for London Networks, Inc. because we have had to close our doors.  We started saying our "Good Byes" on August 21st of 2009. To our many customers and vendors, we thank you very much from the bottom of our hearts for recognizing our honesty, integrity, and good old fashioned service. We value the business and support each of you has provided to us over the decades. However, in a marketplace where counterfeit parts are becoming prevalent and the economic downturn has reduced manufacturing, we sadly are closing our doors.
London Networks, Inc. has been in the Wholesale Distribution of Semiconductors for over 22 years. I started in this industry back in the mid 1970's, (the good old days!) and have seen the many peaks and valleys. However, this new age of distribution makes it especially difficult for a small company to keep up without advanced certifications as well as IDEA and ERAI memberships. London Networks, although highly reputable, and a founding member of ERAI, was no longer able to compete with the top 40 independents.
In transitioning, my biggest fear was "Who'd ever want to hire a washed out 60 year old woman like myself?". But, to my surprise, after the closure announcement, my phone started ringing off the hook with offers from numerous big Independents. I send many thanks their way for all the kindness, support, ideas, and opportunities offered me. This Old Timer knows who the good guys are, so I have shopped around the last two months looking for the progressive company, one who has all the certifications recommended in today's market, is trustworthy, innovative, have the posture, drive, and stability to survive the current economic climate, and I found PC Components to be a level above.
I am pleased to announce I have joined the PC Components Team. Primarily, I will be an independent representative searching for excess & obsolete parts to purchase, or to put on consignment with PC Components.  I have already consigned and shipped my inventory to PC Components who will have possession of the parts on October 19th, 2009. Fortunately, you may still place orders for the same inventory you have purchased from me in the past. Please identify yourself as a London Networks customer as PCC now has my order history and has agreed to honor any special pricing that I have extended you previously, whenever possible.
I would appreciate any feedback as to your experience with PCC. Please feel free to contact me in my home office: 480-981-7798, or cell: 480-570-1008, or by e-mailing me: [email protected]. I would enjoy staying in contact with you, and I am anxious to assist you in the near future with your excess and obsolete material!
To each and every one of you that has maintained integrity, honesty and valued personal relationships, I wish you every success in the future and hope that business picks up and prosperity will be yours again. May we treat each other well and may life bless you.
Sincerely,
Diane London
Click to go to the PC Components Home Page